Many people think that parsley is just adding decoration and beauty to the table dish, but the parsley benefits are too many for the body and human health. That's what we'll talk about in this article.
Parsley:
One of the most important types of herbs that come from countries in the Middle Mediterranean basin, such as southern Italy, Greece, Algeria and Tunisia. In addition to the parsley benefits, parsley also an essential ingredient for some food dishes. It grows in moderately heated areas.
Parsley is widely used in international cuisine and widely in the Middle East, Europe, Brazil and America, where it is added to many meals to give the best looks and feel, such as boiled and mashed potato dishes, rice dishes, fish and meat. Parsley may be added after cooking to decorate soup dishes, sauces and sandwiches.  also its the main factor in many middle eastern sauces such as urination.
In addition to its great nutritional benefit and delicious appearance on prepared and cooked dishes, parsley can also be served as a healthy and nutritionally beneficial drink by soaking it with boiling water for a while.
Nutritional facts of parsley:

| | |
| --- | --- |
| Nutrient | Nutritional value |
| Water | 52.68 g |
| Calories | 22 |
| Protein | 1.78 g |
| Fat | 0.47 g |
| Carbohydrates | 3.80 g |
| Fibre | 2 g |
| Sugars | 0.51 g |
| Helium | 83 mg |
| Iron | 3.72 mg |
| Magnesium | 30 mg |
| Phosphorus | 35 mg |
| Potassium | 332 mg |
| Sodium | 64 mg |
| Zinc | 0.64 mg |
| Vitamin C | 79.8 mg |
| Vitamin B1 | 0.052 mg |
| Vitamin B2 | 0.059 mg |
| Vitamin B3 | 0.788 mg |
| Vitamin A | 5054 IU |
| Vitamin E | 0.45 mg |
| Vitamin K | 984 micrograms |
Parsley benefits
Parsley has many and varied benefits, we'll mention the most important of these benefits:
A rich source of antioxidants:
Parsley contains many flavonoid antioxidants including leutoline, abignine, lycopene, beta-carotene, and alpha-carotene. The British Journal of Nutrition published a study suggesting that parsley helps protect cells from free radical damage, which is responsible for many chronic diseases such as cardiovascular problems, cancer, degenerative neurological diseases, and eye disorders.
Adjusting blood sugar levels:
Parsley contains flavonoids called myricetin, which can lower blood sugar levels and reduce insulin resistance. A research study showed that diabetic rats given parsley showed a drop in blood sugar levels over a month. Parsley was used as a medicine for diabetes in Turkey.
Improving brain health:
Apennines in parsley improves the formation of neurons and enhances brain functions such as memory and learning, this plant compound is being researched to determine its ability to treat degenerative neurological diseases, such as schizophrenia, depression, Alzheimer's disease and Parkinson's disease, and it is known that the herbal extract is used to increase cognitive performance as well as improved alertness and memory.
Antibacterial and antifungal:
One of the most important benefits of parsley is that it has antibacterial and fungal enzymes in nature, where it has an inhibiting effect against staphylococcus aureus bacteria, which can cause boiling, skin infections, cellulitis, and severe conditions such as pneumonia and meningitis.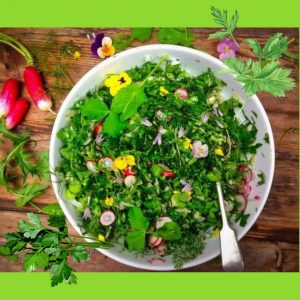 Pain reliever:
It has high levels of vitamin K, vitamin C, and beta-carotene, which heal bruising and reduce pain, for home treatment to treat bruises, you can crush fresh leaves, spread them on the affected area, and secure the part with a bandage. The herb also helps reduce joint pain, fatigue, and has the ability to soften hard muscles, due to the presence of strong antioxidants kercitine, it is especially good for people with arthritis and joint problems, you can also use parsley juice to treat tooth and ear pain.
For eye health:
Parsley contains vitamin A, antioxidants such as carotenoids as well as beta-carotene, which help promote eye health, help protect the retina from damage and prevent macular degeneration as well as cataracts. The nutrients in this herb also help reduce puffiness in the eye and dark circles.
Reduce the risk of cancer:
Parsley contains large amounts of myricetin, a plant flavonoid compound, and has been found to be effective in reducing the risk of skin cancer, and studies have shown that parsley can reduce the effects of carcinogenicity of Heterocyclic amines produced when grilling meat at high temperatures.
so green vegetables such as parsley and grilled meat sought to help reduce their potentially harmful effects. In addition, parsley contains apigenin, which is thought to be a promising and non-toxic treatment for cancer, which has been shown to reduce the size of the tumour in breast cancer.
Appetizing:
Parsley leaves are used as an appetizer, and among their ingredients contains salts that are very important for human health, including calcium and phosphorus. The amount of two tablespoons of finely chopped parsley provides a one-part vitamin A and one-two-ton vitamin C and 20 per cent of iron and these amounts for a person's daily need.
Improving bone health:
It contains vitamin K, as eating enough of it improves calcium absorption and reduces its release into the urine, which may improve bone health. Some analyses also showed that people with the highest levels of vitamin K were 22% less likely to develop fractures than people who had lower levels of vitamin K. Ten twigs of parsley provide the body with the recommended daily intake of vitamin K.
Diuretic:
Parsley is a natural urine trainer and in some cases may be used as urinary tract infections, kidney stones, cystitis and edema. It has also been used historically for gonorrhoea, and it should be noted that the roots of parsley are considered to be more powerful for urine than its leaves, so tea or boiling parsley roots are usually made for diuretics.
Parsley water for slimming:
The benefits of parsley water for slimming:
Parsley contains a few calories, so drinking it twice a day does not increase weight and makes those who use it feel comfortable.
Parsley is diuretic, helps the body get rid of excess water in the body, and excess water is a source of weight gain in many people.
Effective in dissolving fat and grease accumulated in the body, especially in the abdomen.
It works alongside sports and diet to lose weight, none of which can be neglected, and you should not rely solely on drinking parsley by taking down weight.
How to prepare:
ingredients:
Two heads of garlic.
Three packs of chopped parsley.
Four lemons, sliced.
Six glasses of water.
Preparation:
Add lemon, garlic and water, and simmer until boiling.
Add the mixture after boiling to the chopped parsley.
Place in a bottle, keep closed for a whole day, then drink a cup every day before breakfast, and it is not recommended for people with stomach ulcers.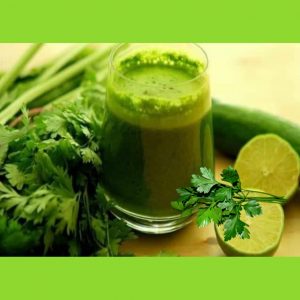 Parsley benefits for skin and hair:
Parsley is the basis for getting rid of white hair or grey hair because it contains a high percentage of natural antioxidants, including vitamin E.
Increases the gloss and smoothness of the hair, eliminates its roughness and dryness by boiling it with the right amount of water, applying boiled time to the hair and focusing on the scalp, as it can be taken for the same purpose.
Stimulates the strength and integrity of the follicles, prevents its poor growth, as it stimulates the blood circulation of the scalp, and prevents hair loss by feeding the scalp.
Eliminates dry head skin, prevents the appearance of dandruff by moisturizing it and moisturizing the hair.
Ideal for resistance to germs and microbes, it is a basis for getting rid of lice and plagues and fights diseases that affect hair, including alopecia.
Parsley is important for stimulating collagen protein production in the skin, helping to repair damaged tissues and eliminating their problems. It maintains the vitality and youth of the skin, and prevents the appearance of signs of ageing, such as wrinkles, fine lines, etc., as it contains a high percentage of natural active antioxidants.
Parsley recipes for hair:
Mix the right amount of fresh parsley, with two tablespoons of water, apply the mixture to the fire to boil, cool it, then put it over the hair completely, cover the hair with a dry piece of cloth, and leave it for at least an hour, then wash it thoroughly with soap and water, as this mixture contributes to resistance to hair loss.
Grind a pack of parsley after cleaning, mix its powder with four tablespoons of henna, add a suitable amount of olive oil, put the mixture on the fire and bring to a boil, then filter it well, and apply once a week to the hair.
Side effects of parsley:
Despite the multiple benefits of parsley, it may cause some potential side effects, such as:
Eating parsley too much causes liver, kidney or anaemia problems.
Parsley worsens the condition when taken by people with diabetes, high blood pressure, kidney disease and fluid retention, so it is recommended to consult a doctor to see if it is safe for them.
Reduce blood glucose levels, which can make it difficult to control your blood sugar during and after surgery, so it is recommended to avoid taking it at least two weeks before surgery.
Eating parsley in large quantities is unsafe for pregnant women, as it can cause miscarriage and the onset of menstrual flow.
Blood clotting increases when taking in large quantities, so pay attention when using blood thinners such as warfarin, because it can reduce its effectiveness.
Parsley has diuretic properties, i.e. it causes water loss from the body, so taking it with diuretics such as chlorothiazide, chlorthalidone and furosemide, Hydrochlorothiazide can lead to a lot of water loss in the body, causing dizziness and low blood pressure.
It causes allergies to some people, and aspirin increases its sensitivity, so people with parsley allergies are advised not to take aspirin.
REFERENCES & RESOURCES: